Please fill in the Anglers Reservation Inquiry below or call (706) 633-0306.
ANGLER'S RESERVATION INQUIRY
Typical trip times (time on the water)
½ Day Excursion: 8:00am* to 12:00noon or 1:00pm to 5:00pm
Full Day Excursion: 8:00am* to 12:00noon and 1:00pm to 5:00pm
*Typically you will meet your guide 30-45 minutes prior to trip start time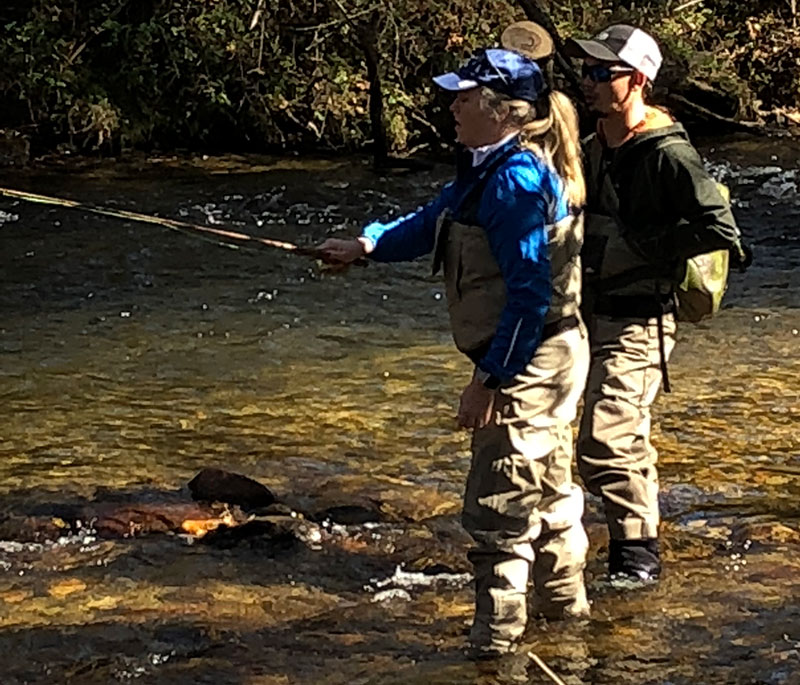 Client Care
Our customer service representatives are experts in knowing which waters and methods are best suited given the current conditions provided by our guides.
Our premier fly fishing guides provide everything you need, all the necessary essentials for the ultimate in a memorable guided excursion.
Weather Protection Guarantee
Weather and water conditions can modify our excursion plans (locations and /or start times). In the event of a change, you will be notified as soon as possible and given available options and revisions to your reservation.
Should a trip get canceled due to water or weather conditions, we will help to reschedule or refund your guided trip.